Kirchhayn Warranty
Our Warranty Overview
Team Kirchhayn APR is a Gold Seal Certified Automotive Recycler. Gold Seal Recyclers set the standard for quality, customer service, and warranties.
Team Kirchhayn APR warranties all our parts for 90 days from the date of the invoice, unless otherwise specified.
The original invoice must accompany any claim for warranty.
The defective part must be returned to Team Kirchhayn APR for replacement.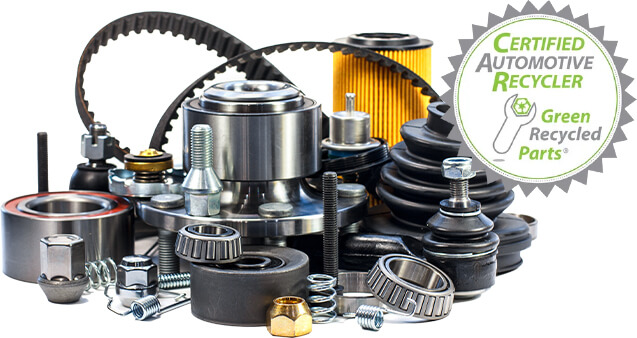 Our Return Policy
All returns must be made within 30 days of the date of purchase.
The original invoice must accompany all returns.
Special orders are subjected to a shipping charge.
Special cuts are subjected to a 45% restocking charge.
The part will not be accepted if the part has been altered, modified, disassembled, or damaged in any way.
Core Charge Policy
We have core charges on certain parts. In order to receive the core charge refund the part must be:
Returned within 30 days of the original invoice.
Be drained of any fluids.
What Our Warranty Does NOT Cover
The purchaser's loss of time, inconvenience, loss of use of the vehicle, towing expense, installation expense, commercial loss, rental cars or other consequential damages.
On drive line components, fluids, gaskets, seals, filters, intake manifolds, exhaust manifolds, clutches, water pumps, wiring, thermostats, sensors, hoses, belts, spark plugs and injectors are not guaranteed.
Claims that result from accident, abuse, neglect, alteration, improper maintenance or improper installation.
Claims that result from the failure of other existing components.
Parts installed in vehicles used for commercial, racing or off-road purposes or parts used for any purpose other than the original application.
Warranties are not transferable.
Deposits Policy
We require that special ordered parts are paid for prior to ordering. If the part is not picked up within two weeks of us calling you when the part arrives, the part will be shipped back and you will be charged a shipping fee.
If you have any questions or concerns regarding our warranty and policies, contact Kirchhayn today.